To the Users of Professional Camcorders XF205 / XF200 (NTSC)
Thank you for using Canon products.
The following phenomenon has been confirmed with the Professional Camcorders XF205 / XF200. Canon is now in the process of making preparations to correct this phenomenon.
Phenomenon
After returning the Camcorder from Power Save mode, footage captured in MXF format (on CF card) may be shaky.
Notes:
Footage does not appear abnormal on the OLED screen during the process of recording.
There is no problem with recording footage in MP4 format (on SD card).
This phenomenon is confirmed for NTSC model only.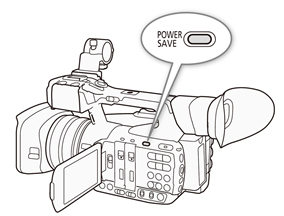 Affected Products
Professional Camcorders XF205 / XF200
(This phenomenon affects units running firmware version 1.0.0.xx.)
You can check the firmware version of your camcorder in the [

Other Functions] menu. Press the MENU, and open the [
Other Functions] -> [Firmware]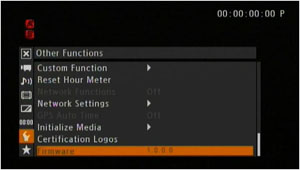 Market Support
We have developed Firmware Update version 1.0.1.0 to address the phenomenon described above. Please update the firmware for your Camcorder. ​
We sincerely apologize for the inconvenience, and would like to thank you for your understanding with this matter.
Contact Information for Inquiries
​Please contact your nearest service centre if you have any queries.